Upgrade 2023: Scaling the future
March 16, 2023 // Upgrade 2023
Innovation at the Edge - Delivering Real Business Outcomes
Parm Sandhu, Vice President, Enterprise 5G Products and Services, NTT Limited; Romain Durand, Research & Innovation Director, NTT-Transatel
In this session we uncovered new infrastructure and operations opportunities fueled by digital innovations. We provided some practical use cases that leverage new emerging edge technologies, such as Edge Computing, IoT, P5G, Computer Vision and Location Tracking. We also showed how we've been co-innovating with clients to develop new capabilities to support critical productivity, efficiency and performance needs.
Parm Sanhu is responsible for Private 5G products and services development including offerings and technologies that create help companies drive transformational change. He has over 28 years of experience leading transformative initiatives including Wireless IoT Connectivity Services Strategy and Planning, 4G and 5G products and service development, Broadband and FTTH services development, Private and Public Wireless Network Deployments and Telecom Inside Plant operations. Most recently he was a Senior Director Strategy and Planning with Sierra Wireless, an IoT pioneer, empowering businesses and industries to transform and thrive in the connected economy. Prior to Sierra Wireless, Parm was a Director of Products and Services and Director of Network and Systems Operations with TELUS Communications Inc. where he lead Product and Services Development for Enterprise and Consumer wireless communications and data services. Prior to TELUS, Parm was Chief Systems Engineer with Motorola leading the deployment of large scale Private and Public Wireless Networks Globally.
Romain Durand: Romain is one of the co-founders of Transatel, with over 25 years of experience in the mobile industry. As Director of Research & Innovation, he is responsible for all SIM related activities at NTT-Transatel. His involvement in eSIM standardization at the GSMA has made Transatel one of the early adopters of this technology. Before joining Transatel, Romain was responsible for Value Added Services at Alcatel (now Nokia), where he focused on security and mobile internet and mobile-commerce. He represented Alcatel in standardization organizations such as ETSI/3GPP and WAP Forum. Additionally, he spent two years in Japan overseeing a technological survey on telecommunications. Romain holds an engineering degree from ENSEEIHT (Ecole Nationale Supérieure d'Électronique, d'Électrotechnique, d'Informatique et d'Hydraulique de Toulouse).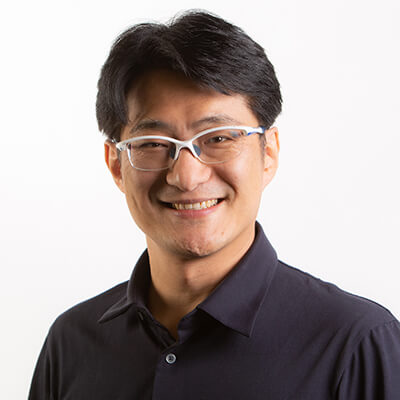 NTT Research Vice President of Strategy
Kei Karasawa has been leading research and development (R&D) at NTT for more than 20 years. He is currently the vice president of strategy at NTT Research, Inc. From 2015–2019, he worked with the R&D planning department at NTT and built cooperative relationships with NTT operating companies around the world to deploy NTT R&D technology to global markets. He led applied R&D at NTT EAST from 2011–2015 and put the technology into practice in developing network services. Prior to that, he researched network software technologies, implemented patented software, such as security and distributed systems, and developed commercial services for the Next Generation Network. In 2005, he conducted basic research on cryptography and information processing as a visiting scholar, with Prof. Dan Boneh, in the Security Laboratory at Stanford University. He holds a doctorate of engineering in data-driven parallel computer technology and has extensive knowledge and experience in information processing-related technologies, from basic technology to applications. Personal interests include sports, like tennis and golf, and travelling with his wife and kids.
MORE videos from NTT's upgrade summit, september 2021