Upgrade 2023: Scaling the future
March 16, 2023 // Upgrade 2023
(Panel) Does Fundamental Research Accelerate Innovation? Pt. II: Go To Market
Paul Rand; Dan Boneh; Vab Goel; Shahid Ahmed; Giorgio Scarpelli
For the second of our two-part panel discussion, the exploration of innovation continued with representatives from the business world, venture capital, and academia. Again, moderated by Paul Rand, host of the University of Chicago's Big Brains podcast, it examined the journey of ideas in the post-basic-research world, from proof of concept and prototyping, to going to market and expanding reach so they can change the world.
Paul M. Rand is the Vice President for Communications for the University of Chicago. He leads the development of strategic and digital communications in support of academic programs, university initiatives and institutional priorities. He is also the creator and host of Big Brains, Adweek's Branded Podcast of the Year and recipient of the Grand Gold CASE award as the best higher education podcast. In this dual role, Rand collaborates with units across the university to support the momentum of its research and teaching initiatives around the world, strengthen engagement with the University of Chicago community, and build upon the institution's reputation as an intellectual destination. Prior to joining the University, Rand was chairman at Critical Mass/Zócalo, a division of Omnicom Group recognized for its work in digital communications, public relations, social media, and reputation building. Rand holds a bachelor's degree in communications from the University of North Carolina at Greensboro and a master's degree in business administration and public policy from DePaul University. Rand is the author of Highly Recommended: Harnessing the Power of Word of Mouth and Social Media to Build Your Brand and Your Business (McGraw Hill).
Dan Boneh: Professor Boneh heads the applied cryptography group and co-directs the computer security lab. Professor Boneh's research focuses on applications of cryptography to computer security. His work includes cryptosystems with novel properties, web security, security for mobile devices, and cryptanalysis. He is the author of over a hundred publications in the field and is a Packard and Alfred P. Sloan fellow. He is a recipient of the 2014 ACM prize and the 2013 Godel prize. In 2011 Dr. Boneh received the Ishii award for industry education innovation. Professor Boneh received his Ph.D from Princeton University and joined Stanford in 1997.
Vab Goel: As an entrepreneur, venture capitalist, and board member, Vab's mission is to support other entrepreneurs as they navigate the twists and turns of company building. A founding partner at NTTVC, Vab made early investments in Celona, Eko, nference, Shorline, and Pramana, honing his global perspective on scaling startups. Over the course of his career, Vab helped build many of the foundational technologies of today's Internet. He founded and scaled the world's first and leading overlay network company, Virtela, which was acquired by NTT. Vab also built and led the teams responsible for Internet Engineering and Emerging Technologies at Qwest (CenturyLink), launching many industry-first services. He currently serves as an advisor and board member for NTT Data Inc and other NTT Group companies.
Shahid Ahmed is Group EVP at NTT, a telecom, digital infrastructure, and managed services leader. He is responsible for New Ventures and Innovation. During his 30 years in telecommunication, he has been at the forefront of the industry's evolution. He has driven innovation and growth by creating new digital business capabilities that leverage emerging technologies, IoT, Data, and Analytics for companies such as Accenture, PwC, and Sprint. In February 2014, Shahid was appointed as an Advisor to the Federal Communications Commission (FCC), advising on technology issues facing the United States. In this role, he has worked on several network policy issues and is currently the chair for IoT and 5G working groups. Shahid is a visiting professor teaching an Industrial Internet of Things (IoT) course at the McCormick School of Engineering at Northwestern University. He holds a Bachelor of Science degree in Computer Science from Elmhurst College and a Master's in Engineering Management from Northwestern University. He resides in Chicago.
Giorgio Scarpelli has over 20 years of experience in ICT and Information Security. In the nineties, he was Project Manager for research projects within the Bull Italy company. From 1999 to 2001 he was head of Pre-sales Technical support for South Europe of Evidian (a Bull group company), an independent software vendor of security platforms. In 2001 he co-founded VP Technologies (VP Tech) specializing in Information Security consulting and technologies. In 2004 VP Tech merged with Value Team (Value Partners group), a primary player in ICT field in Italy. In 2010, Value Team was acquired by NTT DATA. Giorgio's current responsibility is Chief Technology Officer and innovation at NTT DATA Italy.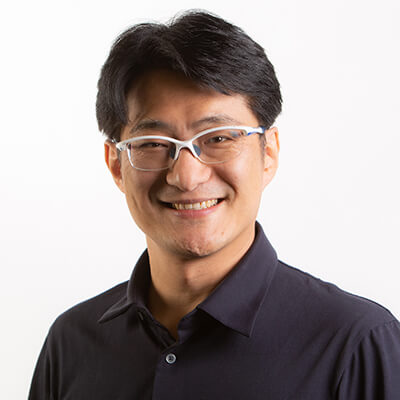 NTT Research Vice President of Strategy
Kei Karasawa has been leading research and development (R&D) at NTT for more than 20 years. He is currently the vice president of strategy at NTT Research, Inc. From 2015–2019, he worked with the R&D planning department at NTT and built cooperative relationships with NTT operating companies around the world to deploy NTT R&D technology to global markets. He led applied R&D at NTT EAST from 2011–2015 and put the technology into practice in developing network services. Prior to that, he researched network software technologies, implemented patented software, such as security and distributed systems, and developed commercial services for the Next Generation Network. In 2005, he conducted basic research on cryptography and information processing as a visiting scholar, with Prof. Dan Boneh, in the Security Laboratory at Stanford University. He holds a doctorate of engineering in data-driven parallel computer technology and has extensive knowledge and experience in information processing-related technologies, from basic technology to applications. Personal interests include sports, like tennis and golf, and travelling with his wife and kids.
MORE videos from NTT's upgrade summit, september 2021