Upgrade 2023: Scaling the future
March 16, 2023 // Upgrade 2023
(Panel) Does Fundamental Research Accelerate Innovation? Pt. I: Basic Research
Paul Rand; Joe Alexander, Jr.; Juan de Pablo; Al Emondi
How Basic Research and the Reach for "Moonshots" Accelerates Innovation
Basic research is fundamental to achieving advancements in fields from technology to medicine, including the "moonshots" that are truly transformational. Meanwhile, crucial partnerships are forming among government, academic, and industry research institutions that hold great promise.
These are just a few of the takeaways from a panel discussion at Upgrade 2023 featuring three participants with deep experience but different perspectives on the topic:
Joe Alexander, director of the Medical and Health Informatics (MEI) Lab at NTT Research
Al Emondi, former program portfolio manager at the Defense Advanced Research Projects Agency (DARPA) and current president and CEO of PionTier, a technology development and neurotech product line consultancy
Juan de Pablo, who was recruited to establish the first engineering school at the University of Chicago. He now serves as the school's Executive Vice President for Science, Innovation, National Laboratories, and Global Initiatives, a position that gives him oversight of the Argonne and Fermilab National Laboratories.
The panel, hosted by Paul Rand, VP for Communications at the University of Chicago and host of the Big Brains podcast, started with some definitions of what basic research is.
"Basic research to me is fundamental research where you're not quite sure where that technology might be applied," Emondi said. "At some point in time you say, 'I might be able to use this in some application.' And it's early thinking. At that point in time, you move from basic research to applied research."
"In an academic setting, basic research is research that you pursue just for the sheer interest of it," de Pablo said. "And the motivation is just curiosity." At the same time, however, research scientists do have to be thinking about the impact their research may have in whatever the field may be, he noted.
 Funding basic research
The panel participants represented the three main sources of basic research today: government, academia, and industry. They touched on funding differences of each type, with Alexander noting he left Vanderbilt University "because I found myself straining to write grants more than doing the actual research." 
"I wanted to do something high impact, so I went to industry," he said. "And it turned out that I got very good funding in the pharmaceutical industry for doing research."
De Pablo said research funding on the federal level has been "very healthy" for the last several years, with steady increases. But more would be better.
"We're at a time of great challenges that require additional investments, great opportunities that you don't want to miss out on," he said. "And any investment that we make in science right now will translate into incredible revenues for everyone. So, this money is well-spent, and I think we'd do well with more."
The rise in collaborative research also helps makes funding go farther, while speeding results.
Emondi, who also serves as Head of Partner Strategy for NTT Research, noted the organization has numerous collaborative research agreements, often with NTT employees embedded at universities. Those sort of arrangements "tend to be overperformers because you have the academic flare, but you have the industry requirement all happening in the same room," he said. The results are "glaring" – in a good way. "These embedded approaches really are quite transformational," he said.
 Going for moonshots
All the participants seemed to agree that a fundamental goal of basic research is to go after those "moonshots," although their definitions varied somewhat.
"For me, a moonshot is the kind of goal from someone who you can't quite decide if they're suffering delirium or have lofty intelligence," Alexander said. "The common theme, at least in my perspective, is that there may be a chance to pull this off given the right scientists."
"The moonshot can be, let's cure cancer in 10 years," de Pablo said. "A moonshot in physics is very different. It might be, let's measure how a neutrino decays into another elementary particle."
Emondi provided the DARPA perspective when pitching ideas. "If 50% of the people say you're crazy, and the other 50% of the people say, 'Ah, it might work,' then that's kind of the sweet spot where you want to be," he said. In creating a moonshot program, it's essential to make the case that recent emerging scientific discoveries could combine in novel ways to create a roadmap that transforms an aggressive vision into reality. Without this scientific argument, you'll never cross the "delusional point" as he called it.
President Joe Biden had moonshots in mind when he proposed a new agency, the Advanced Research Projects Agency for Health (ARPA-H). A unit of the U.S. Department of Health and Human Services, it launched in 2022 with the aim of improving the U.S. government's ability to speed biomedical and health research.
"This is a big impact for healthcare, to look at transformational moonshot ideas that weren't necessarily being tackled," Emondi said.
When Alexander was first approached about joining NTT Research, "Kazu said Bio Digital Twin and that did it for me," he said, referring to Kazuhiro Gomi, President and CEO of NTT Research. "The notion of spending all my days doing modeling and simulation with a kind of moonshot of achieving something that hasn't been done … Yeah, it was great."
Alexander likened the research to how airlines collect information from airplane engines while they're flying, and combine it with data from other engines, to conduct predictive maintenance. Beginning with the cardiovascular system, his group is attempting to do the same thing by making electrical analog models of specific people. The idea is that such models will help doctors more quickly diagnose and treat cardio ailments – and even predict issues before they happen.
His research into such "autonomous closed loop therapeutics" is far enough along that Alexander no longer thinks of it as a moonshot. "After several years of work, I can foresee it," he said.
Paul M. Rand is the Vice President for Communications for the University of Chicago. He leads the development of strategic and digital communications in support of academic programs, university initiatives and institutional priorities. He is also the creator and host of Big Brains, Adweek's Branded Podcast of the Year and recipient of the Grand Gold CASE award as the best higher education podcast. In this dual role, Rand collaborates with units across the university to support the momentum of its research and teaching initiatives around the world, strengthen engagement with the University of Chicago community, and build upon the institution's reputation as an intellectual destination. Prior to joining the University, Rand was chairman at Critical Mass/Zócalo, a division of Omnicom Group recognized for its work in digital communications, public relations, social media, and reputation building. Rand holds a bachelor's degree in communications from the University of North Carolina at Greensboro and a master's degree in business administration and public policy from DePaul University. Rand is the author of Highly Recommended: Harnessing the Power of Word of Mouth and Social Media to Build Your Brand and Your Business (McGraw Hill).
Joe Alexander: Director, M.D., Ph.D., F.A.C.C., The Johns Hopkins University, School of Medicine My background is in engineering and medicine. After graduating with a degree in Chemical Engineering from Auburn University, I studied medicine as a fellow of the Medical Scientist Training Program (MSTP) at Johns Hopkins Medical School where I received both M.D. and Ph.D. degrees. My Ph.D. is in Biomedical Engineering, where I specialized in cardiovascular dynamics, training with Dr. Kenji Sunagawa in the laboratory of the late Dr. Kiichi Sagawa. Immediately afterwards, I completed a fellowship in research cardiology at Albert Einstein College of Medicine before additional training as a Japan Society for Promotion of Science (JSPS) Fellow at Kyushu University. I then took academic faculty positions in Biomedical Engineering and in Medicine at Vanderbilt University while simultaneously completing a residency in Internal Medicine at Vanderbilt Hospital. Also, during that time, I helped train astronauts like Dr. Chiaki Mukai for the Neurolab Spacelab Mission. I likewise collaborated with The National Cerebral and Cardiovascular Center as a Visiting Researcher supported by the Science and Technology Agency of Japan. Following academia, I entered Pharma – first Merck, then Pfizer. During my 18 years at Pfizer, I worked in various capacities including Field Medical Director, R&D, Business Development, and Medical Affairs. In Pharma as in academia, my passion for modeling and simulation was evident throughout my work and extended across therapeutic areas. I am credited with creating several Pharma modeling platforms including The Lyrica Virtual Lab, The Neuropathic and Neuropathic-like Pain Virtual Lab, and The Pulmonary Vascular Disease Virtual Lab. Finally, I am a Fellow of the American College of Cardiology (FACC), and I am very interested in heart failure, pulmonary hypertension, and in medical devices.
Juan de Pablo is the Liew Family Professor in Molecular Engineering at the University of Chicago's Pritzker School for Molecular Engineering (PME), Executive Vice President for Science, Innovation, National Laboratories, and Global Initiatives, and Senior Scientist at Argonne National Laboratory. Much of de Pablo's work entails conducting supercomputer simulations to understand and design new materials from scratch and to find applications for them. He is a leader of simulations of polymeric materials, including DNA dynamics — how DNA molecules arrange and organize themselves and interact with other DNA molecules. He also studies protein aggregation and its poorly understood relationship to various diseases, including type II diabetes and neurodegenerative disorders. de Pablo holds over 25 patents on multiple technologies, including nine jointly with PME Brady W. Dougan Professor of Molecular Engineering Paul Nealey and others, and is the author or co-author of more than 650 publications. de Pablo earned a bachelor's degree in chemical engineering from Universidad Nacional Autónoma de México in 1985. After completing his doctorate in chemical engineering from the University of California, Berkeley, in 1990, he conducted postdoctoral research at the Swiss Federal Institute of Technology in Zurich, Switzerland. de Pablo joined the University of Wisconsin faculty in 1992 and served as the Howard Curler Distinguished Professor and Hilldale Professor of Chemical Engineering.
Al Emondi: With technical roots in electrical engineering and neuroscience, much of Al's professional career has been spent building successful interdisciplinary research environments – both programs and laboratories. While at DARPA (Defense Advanced Research Products Agency), Mr. Emondi focused on creating new technology ecosystems via breakthroughs in neurotechnology. Across his portfolio, principal explorations have probed the intersection of novel neural interfaces and third wave artificial intelligence to build human:machine interface systems that are applicable to broad user populations. Among his notable research programs are Hand Proprioception & Touch Interfaces for Prosthetic Limbs (HAPTIX), Neural Engineering System Design (NESD), Next-Generation Non-Surgical, Neurotechnology (N3) and Intelligent Neural Interfaces (INI). To decompress, Al is woodworker and enjoys time on his sailboat.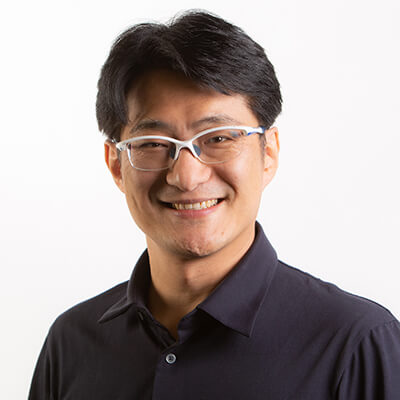 NTT Research Vice President of Strategy
Kei Karasawa has been leading research and development (R&D) at NTT for more than 20 years. He is currently the vice president of strategy at NTT Research, Inc. From 2015–2019, he worked with the R&D planning department at NTT and built cooperative relationships with NTT operating companies around the world to deploy NTT R&D technology to global markets. He led applied R&D at NTT EAST from 2011–2015 and put the technology into practice in developing network services. Prior to that, he researched network software technologies, implemented patented software, such as security and distributed systems, and developed commercial services for the Next Generation Network. In 2005, he conducted basic research on cryptography and information processing as a visiting scholar, with Prof. Dan Boneh, in the Security Laboratory at Stanford University. He holds a doctorate of engineering in data-driven parallel computer technology and has extensive knowledge and experience in information processing-related technologies, from basic technology to applications. Personal interests include sports, like tennis and golf, and travelling with his wife and kids.
MORE videos from NTT's upgrade summit, september 2021