Upgrade 2023: Scaling the future
March 16, 2023 // Upgrade 2023
Digital Workplace – Future Solutions, Experienced Today
Vishal Brown, Chief Evangelist and Digital Workplace Leader, NTT DATA, Inc.; Mary Leos, Digital Innovation and GTM, NTT DATA, Inc.
The last few years and the reality of the digital revolution have empowered people to be more informed, mobile, collaborative, and generally more productive, all while expecting their experience with technology and services to be compelling and rewarding.  NTT DATA has accelerated solutions such as:
·  X-Verse for Immersive Experiences
·  Augmented Reality for Virtual Support
·  Walk-up support with Kiosk IT Human
·  Digital Experience Management with Command Center
We are creating digital workspace experiences that are frictionless, proactive and relevant.
Vishal Brown: Vishal is the Chief Evangelist and Offering Leader for Digital Workplace Services at NTT DATA with over 20 years of industry experience. Focused on elevating the employee experience and their productivity, Vishal brings expertise of Modern Workplace technologies that leverage AI, automation, and machine learning to enable the Digital Workplace ecosystem. He has helped multiple Fortune 500 organizations design, implement, and manage human-centric digital workplace environments. He has published several white papers, articles, and blogs and presented at executive industry forums and conferences, including delivering keynote addresses for worldwide product launches.
Mary Leos is Senior Director Digital Innovation and CX GTM at NTT DATA, Inc. a Global IT Innovator delivering technology-enabled services and solutions to clients around the world. In this role, Mrs. Leos leads a team of innovators and ambassadors to link NTT DATA business strategy with functional / business units in ways that drive awareness of product offerings and revenue growth. Mrs. Leos has 20+ years creating immersive experiences that propel exploration and discovery. At NTT DATA she leads the team that designs environments free from barriers that stifle creative thinking. Mary also leads the Innovation program for NA working with teams globally to seek, design, and develop new IP opportunities within our accounts that ensure human centered, inclusive design principles are embraced.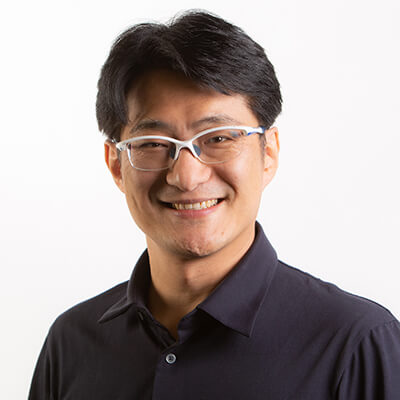 NTT Research Vice President of Strategy
Kei Karasawa has been leading research and development (R&D) at NTT for more than 20 years. He is currently the vice president of strategy at NTT Research, Inc. From 2015–2019, he worked with the R&D planning department at NTT and built cooperative relationships with NTT operating companies around the world to deploy NTT R&D technology to global markets. He led applied R&D at NTT EAST from 2011–2015 and put the technology into practice in developing network services. Prior to that, he researched network software technologies, implemented patented software, such as security and distributed systems, and developed commercial services for the Next Generation Network. In 2005, he conducted basic research on cryptography and information processing as a visiting scholar, with Prof. Dan Boneh, in the Security Laboratory at Stanford University. He holds a doctorate of engineering in data-driven parallel computer technology and has extensive knowledge and experience in information processing-related technologies, from basic technology to applications. Personal interests include sports, like tennis and golf, and travelling with his wife and kids.
MORE videos from NTT's upgrade summit, september 2021